KOSMA has everything you need to manage your film project finances.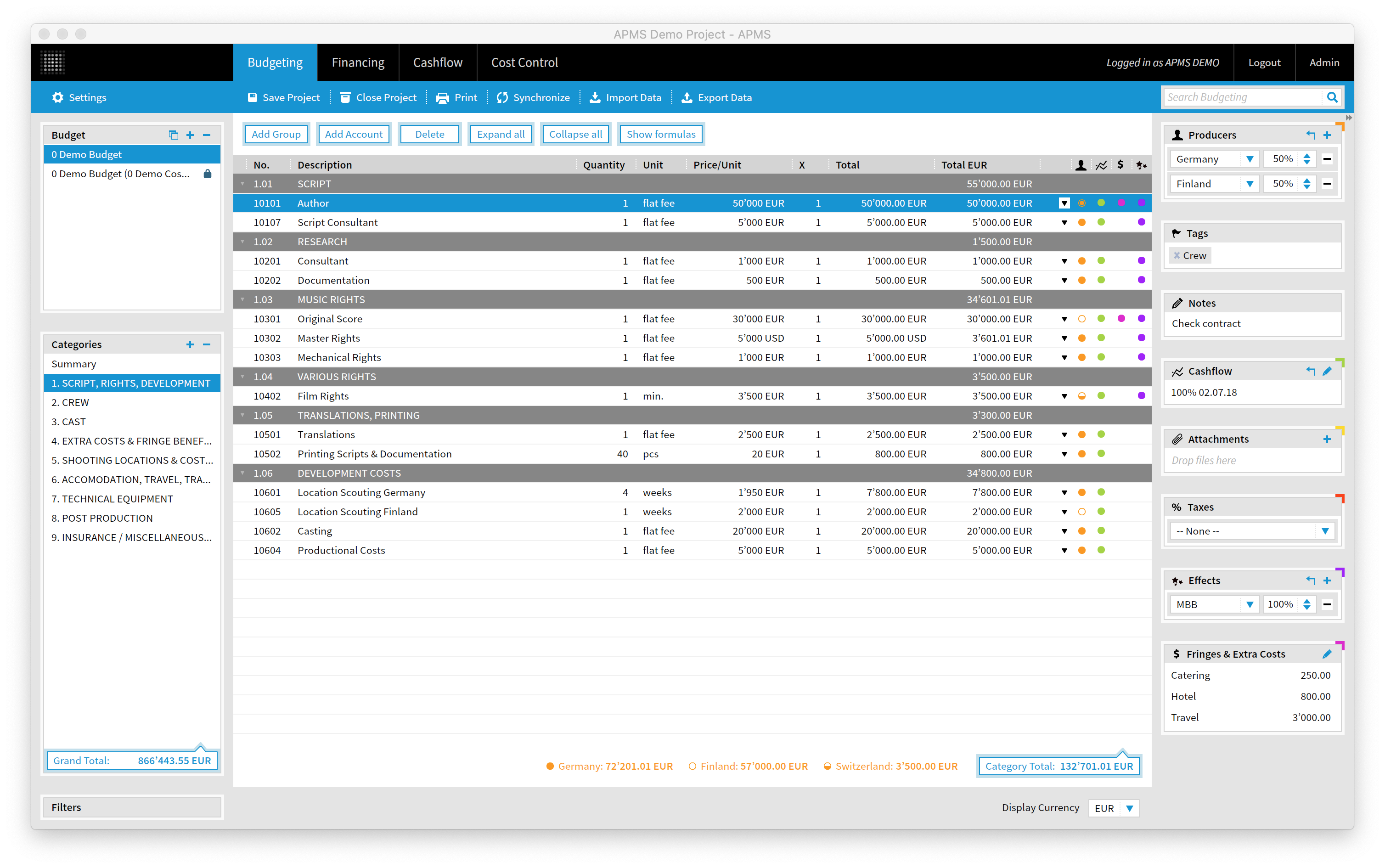 Budgeting
Build most flexible and accurate budgets based on a template or your own structure. Transpose budgets from one structure into another.
Track and print spending effects
Use variables to automate your budget
Add files like quote or contracts
Control fringes and extra costs centrally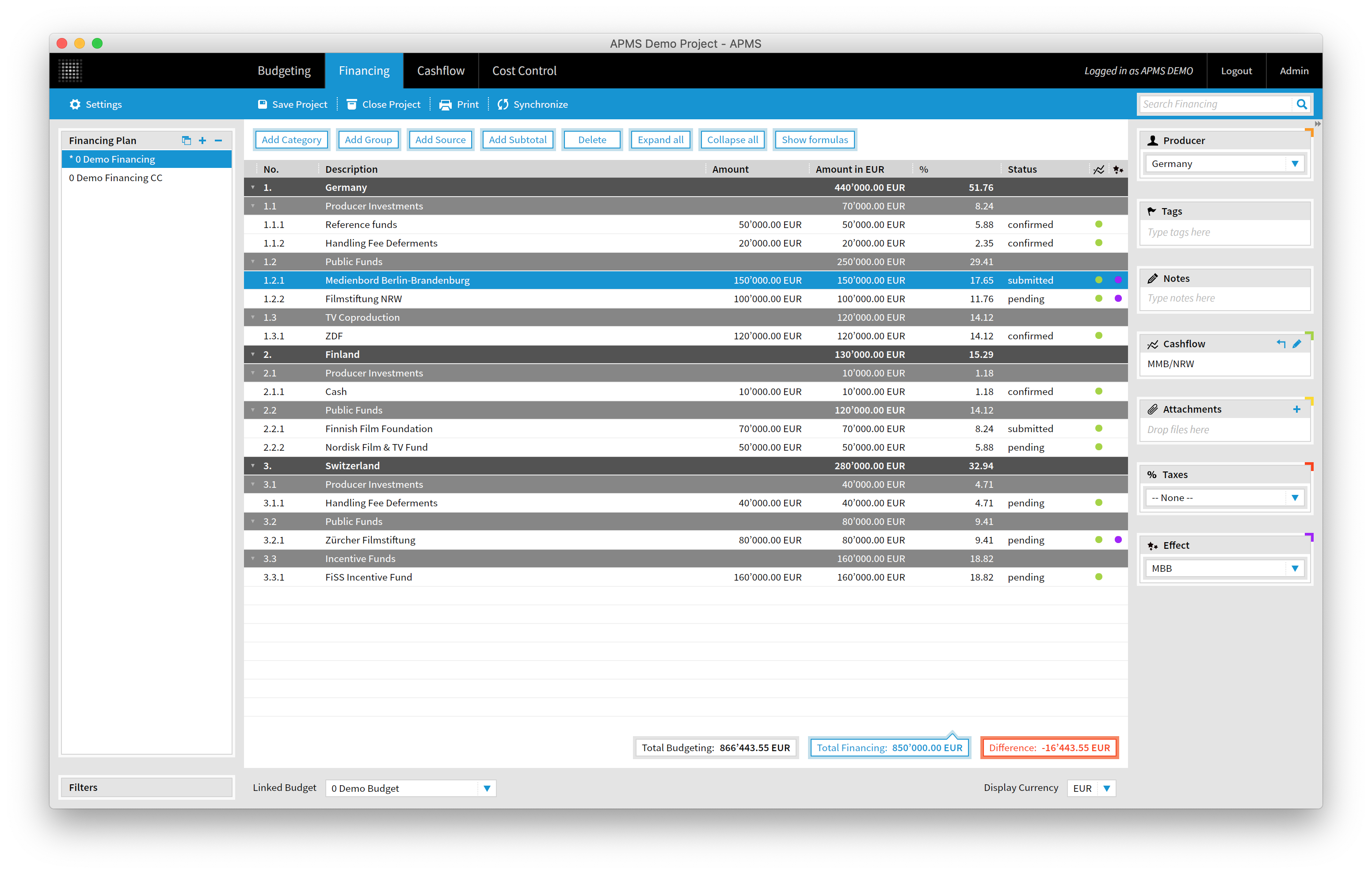 Financing
Create financing plans based on a template or your own structure and match them to your budget.
Enter financing sources in any currency
Convert to and print in any currency
Add VAT to your sources
Add attachments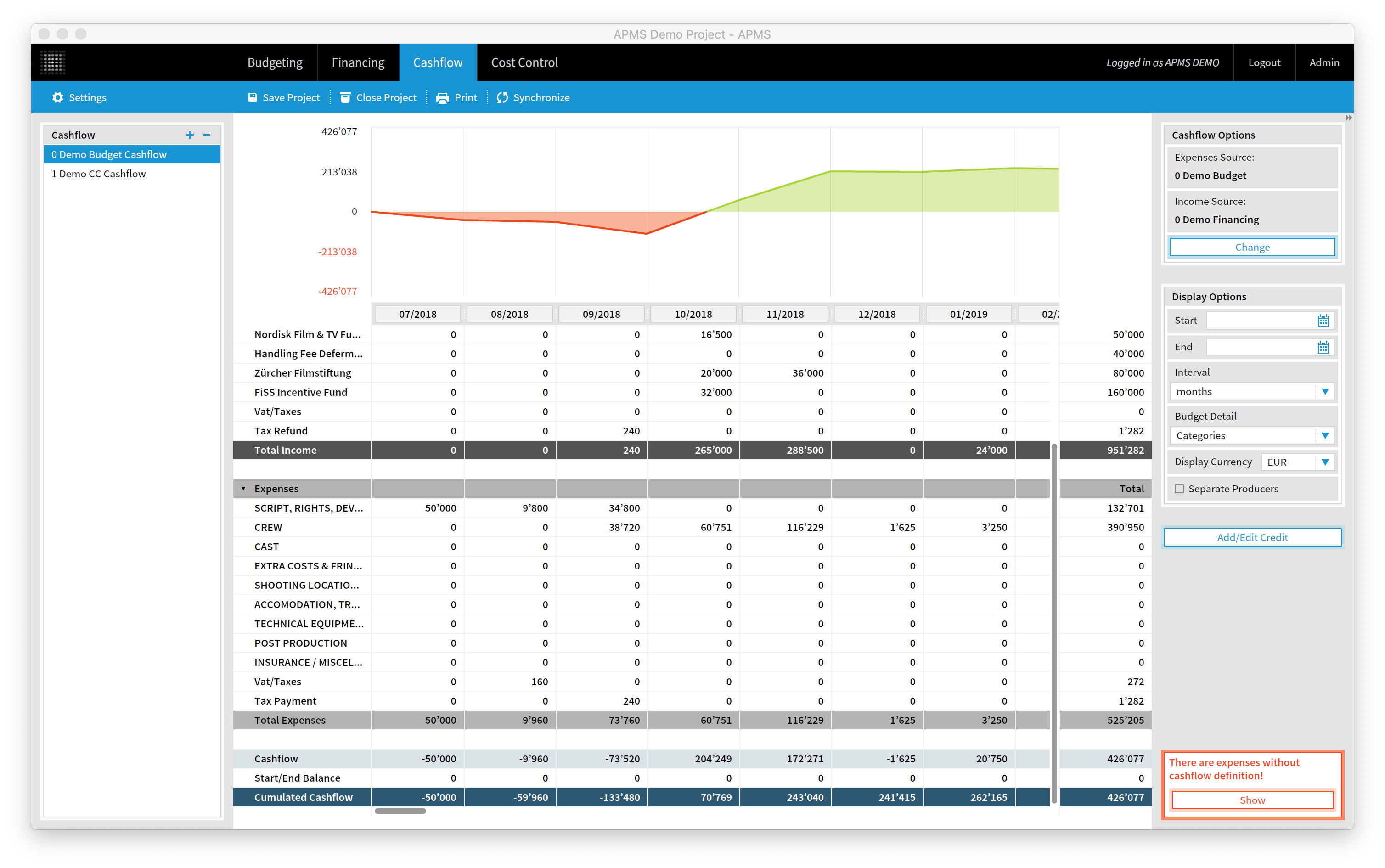 Cashflow
Create flexible cashflow plans with a revolutionary and easy-to-use cashflow rule mechanism.
Define milestones, phases and processes
Adapt your cashflow to new scenarios in seconds
Add interim financing credits
Use budgets or cost control sets as expense source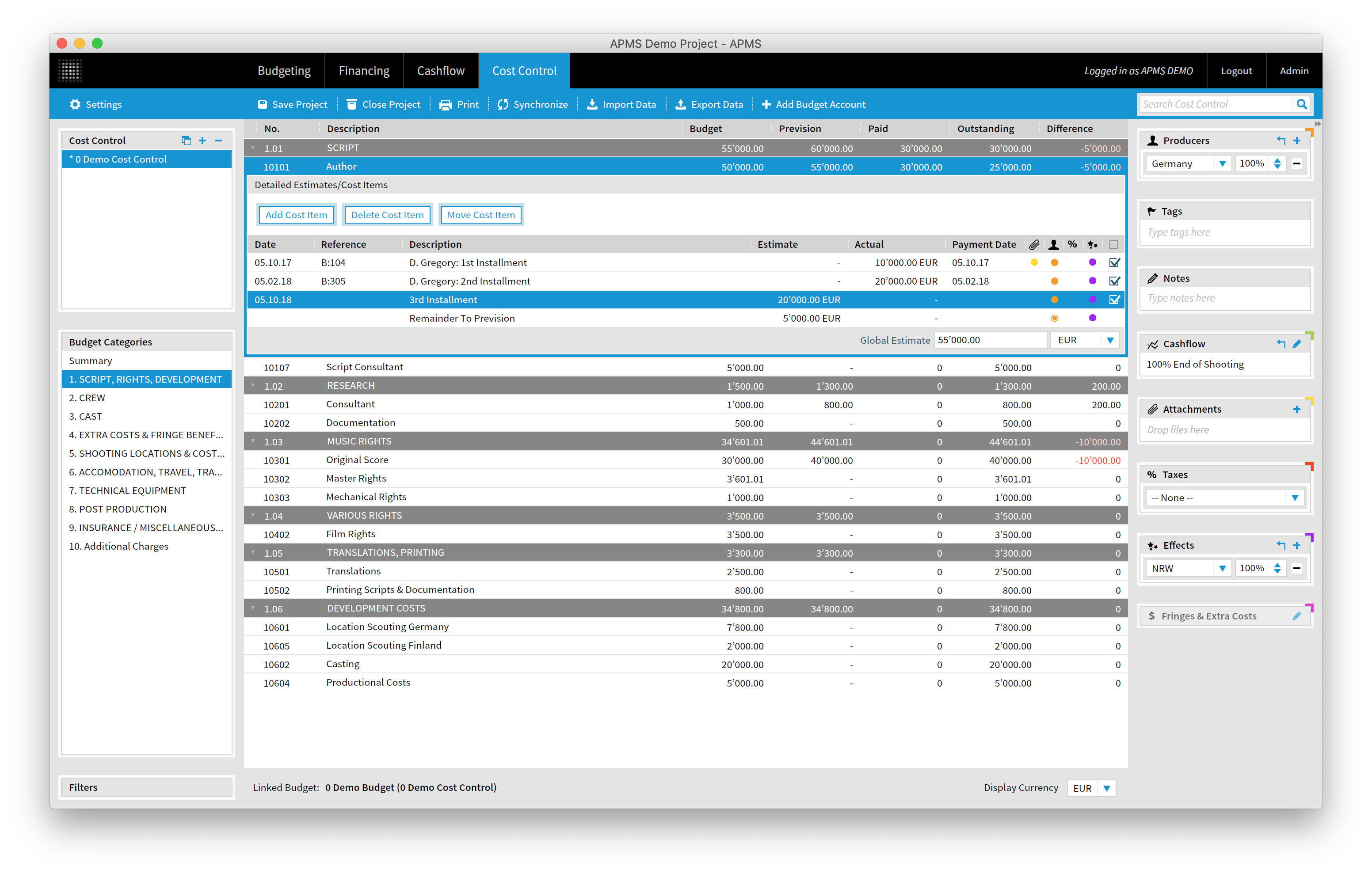 Cost Control
Create Cost Control sets to track the costs of your project.
Add cost items to your accounts
Create precise cost reports
Import data from accounting software
Add invoices to all your expenses
Ready to get started?